To make The Highland Rat run smoothly ( most of the time) I have a trusty crew to keep things ship shape and the rats in line!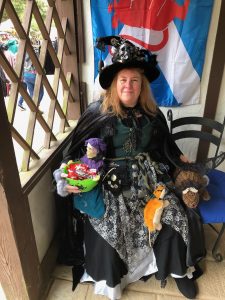 From left to right: Chris, trusty sidekick and rat tamer, Me, Alyanso the vaguely disreputable! There are more members of the Rat Crew that I am working on getting good pictures of: Lady Caroline, controller of directions! and our trusty Fix-It Felix, consort to Lady Lee.
photo by Justin Waits, Norman Ok.